Amos Johnson Jr, PhD
---
From a young age, I was very creative. I would take apart electronics and try to reassemble them. I created my own transformers from cardboard and, with the help of my dad, built my first robot as a science fair project in high school.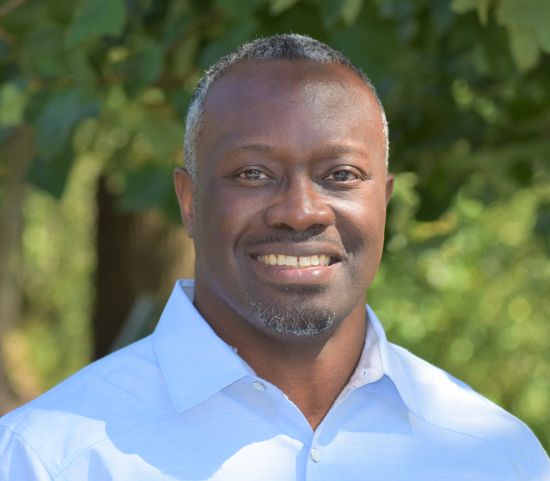 After graduating from A. R. Johnson Health Science and Engineering Magnet High School as the salutatorian, I took my passion for creativity to Morehouse College and Georgia Institute of Technology (Georgia Tech), where I received dual degrees in General Science (Morehouse) and Electrical Engineering (Georgia Tech).
I then earned an M.S. in Electrical and Computer Engineering and subsequently, a Ph.D. in Electrical Engineering, both degrees conferred by Georgia Tech.
As a Ph.D. student, I created a human recognition software application that identified people walking in surveillance videos. Upon receiving my Ph.D, I worked at Georgia Tech as a postdoctoral fellow where I researched automatic methods for human activity recognition for video-monitored environments.
However, I am not just a techie — I graduated from Faith Christian Center's Faith School of Ministry and became a licensed minister in the Word of Faith churches.
Currently, I am an Associate Professor of Computer Science at Morehouse College as well as the Founder and Pastor of Church for Entrepreneurs.
---
Christian Entrepreneurship Book
---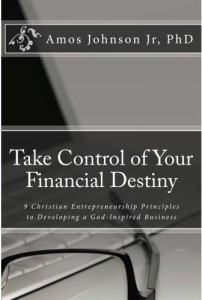 Take Control of Your Financial Destiny
9 Christian Entrepreneurship Principles to Developing a God-Inspired Business

From my study of the Bible, listening to thousands of sermons, reading a multitude of finance & business books, guiding people with their business start-up plans, interviewing successful Christian Entrepreneurs, and personally starting my own businesses, I have written this book to guide you as a Christian Entrepreneur into creating your own profitable God-inspired business.

If God has called you to start a business, then this book is for you.

After reading, you will have the spiritual foundation for success in business God's way and the practical steps to start and grow the business God has called you to | Click here.
---
Current Ventures
---
A ministry that equips entrepreneurs of Faith to succeed at their calling by teaching them the Word of God from an entrepreneurial perspective. from 2014 to present. click here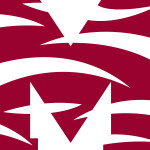 Morehouse College
Associate Professor in the Computer Science Department. from 2005 to present.
---
Past Ventures
---
WebTech Consulting
Web technology consulting for small businesses and non-profit organizations. from 2010 to 2015.
The Exceptional Woman
A collection of dedicated women helping every woman live an Exceptional life. from 2011 to 2012.
Expand Knowledge Publications
Publishes books and other content that expands your mind with knowledge to increase your reality. from 2006 to 2011.
Baby Birth Call
Birth announcement service that allows parents to announce the birth of their baby to loved ones, with just one phone call. from 2007 to 2009.
Send me a friend request and let's connect on
Facebook