The 90 Minute Business Plan™
---
Hey, Amos here! I believe your business plan should be a clear road map that guides you in 2017 to profit from the idea God has placed in your heart. Therefore, let's spend 90 minutes together and create a business plan to profit from your God idea.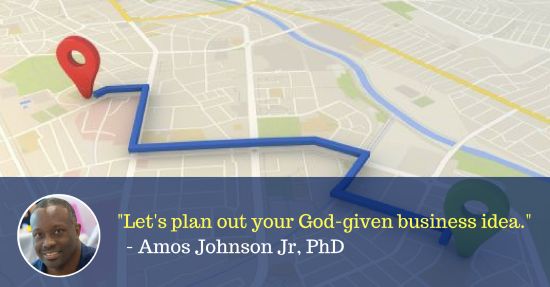 Here is how it works
Listen to my business plan tutorial that teaches you the components of a profitable business plan (see blow).
Signup for The 90 Minute Business Plan™ (a $297 onetime investment).
Schedule a 90 minute strategy session with me to create your business plan.

"Because of Amos. I was able to get clear on my target market and how to find them." -Anissa Joyce Pennyman

"Amos has been instrumental for my online business and podcasts. We have seen our numbers grow and new sponsorship because of his advice" – Tyler McCart
Business Plan Tutorial
The business plans I create are different than traditional business plans designed for banks and investors. Instead I see a business plan as a clear outline to creating profits from your God idea that contains 9 components from 3 key business areas. Take a listen to learn more.
---
---
Area 1: Concept
Problem: What is the hidden problem someone is having
Solution: What is the focused solution to that problem
Customer: Who is able and willing to pay to have that problem solved
Price: How much are you charging to solve the problem
Area 2: Marketing
Attract: What are you giving away to attract potential customers
Nurture: What is the process to warm-up potential customers
Referral: How are you going to encourage people to tell others
Area 3: Sales
Persuade: What words are needed to persuade someone to buy
Repeat: How are you going to get customers to buy again

"Thank God for Amos because he saved us a lot of time and money chasing a product not suited for our company" – Richard C. Witt, Jr.

"Amos has helped me to answer some important questions about my publishing business. Everyone needs someone like Amos on their team." – Darren Shearer
Together let's create a business plan that guides you in 2017 to profits from your God idea. Click the button below to signup for The 90 Minute Business Plan™ and let's start planing.


$297 Onetime Investment

Amos Johnson Jr, PhD
---
My educational background is in Electrical & Computer Engineering and I am a Ministry School graduate. So here is the funny part, with my technical background and ministerial training, God has given me a calling to help Christian Entrepreneurs succeed at their calling. I know crazy right? But God works like that.

I believe a fulfilled life comes from clearly knowing what God has called you to do and doing it. Therefore, I am on mission to help you become profitable with the idea God placed in your heart.
My experience in business advisement comes from studying the Word, advising 100s of Christian Entrepreneurs around the world, and starting several entrepreneurial ventures (see below).
Current Venture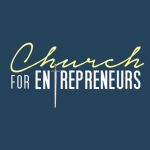 Church for Entrepreneurs
A ministry that equips entrepreneurs of Faith to succeed at their calling by teaching them the Word of God from an entrepreneurial perspective. from 2014 to present
Past Ventures

WebTech Consulting
Web technology consulting for small businesses and non-profit organizations. from 2010 to 2015.

The Exceptional Woman
A collection of dedicated women helping every woman live an Exceptional life. from 2011 to 2012.

Expand Knowledge Publications
Publishes books and other content that expands your mind with knowledge to increase your reality. from 2006 to 2011.

Baby Birth Call
Birth announcement service that allows parents to announce the birth of their baby to loved ones, with just one phone call. from 2007 to 2009.
Let me use my knowledge and experience to help you plan out your God-given entrepreneurial venture.


The 90 Minute Business Plan™ • $297 Onetime Investment